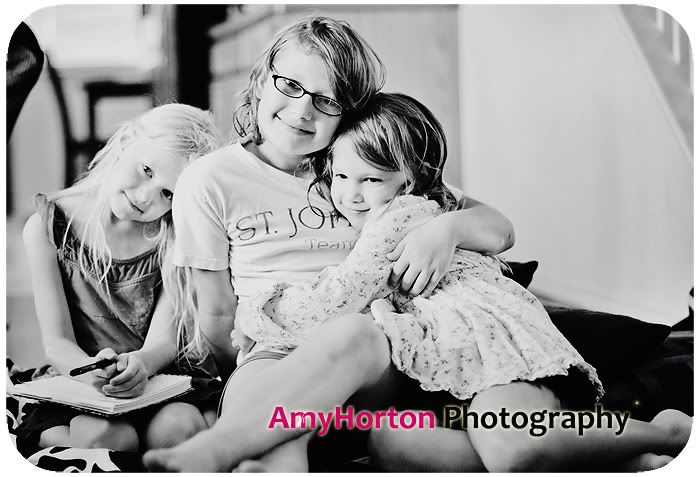 Do they always get along? No. Is it a rewarding challenge raising three very charasmatic, energetic, and beautiful young ladies? Always. This moment was captured with a bribe. :) It's very rare that all three enjoy each other's company at one time, but I know that just as I grew up to be the best of friends with my sister after years of torturing and squabbling with her, my girls will find that same close relationship with each other.
I am including this one, because on Sunday, I will be the mother of a 10 year old. My how time flies by.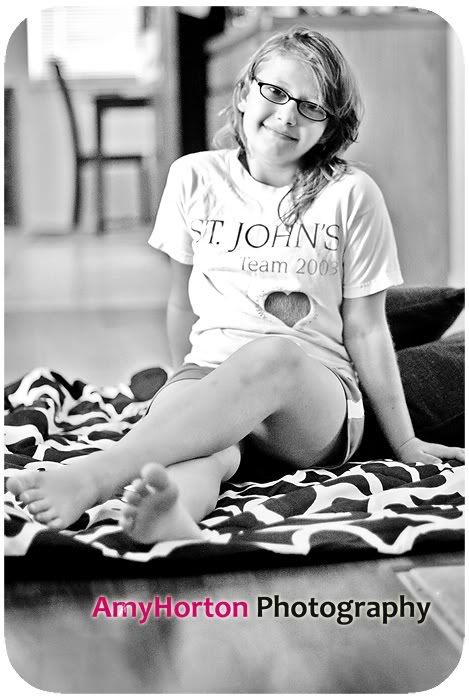 Her birthday photos will be up before you know it. Stay tuned.