I am currently looking for senior reps to partner with me for the 2012 school year.
How it works:
Once selected, two reps will be selected from each school in the DFW metroplex. Each representative signs a contract/model release with me that ends on May 1, 2012.
The Benefits to you:
* 1 hour long complimentary Senior Session.
* 5 Facebook previews (with logo) to use on social media.
* Personal referral cards to hand out to your friends.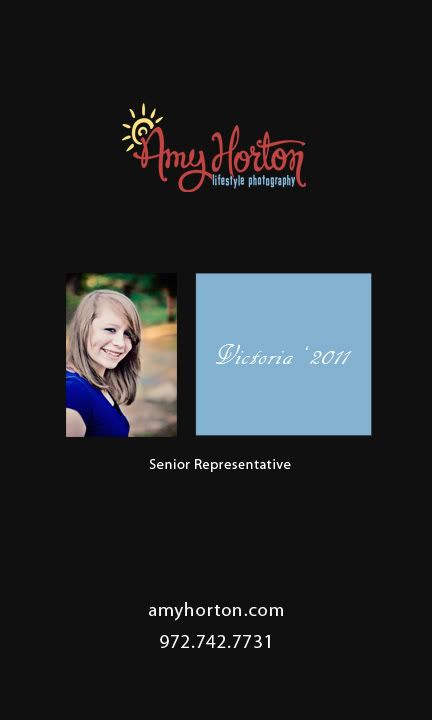 * $25 earned for each student referred to Amy Horton Photography at the regular session fee. (The booking student must bring your referral card in order for you to receive the credit.)
Are you interested? Here's the application!
*What you need to know...
- All 2012 senior rep sessions must be completed by December 5, 2011.
- Your legal guardians must sign a model release allowing me to use your images for advertising purposes.
- Referral fees will only be issued when all fees have been paid to Amy Horton Photography in a timely manner.
- You agree to only represent Amy Horton Photography for the 2012 school year.