There are lots of things about this photo that I love.
Shooting at night, love it. I hardly ever get to do it, but when I do I have so much fun!
Look at all the angles to work with, love them. You can do so much with angles, and take your photo in all different directions! If you are learning photography, go practice angles now! :)
I got to spend time with my husband while shooting this, love it. Life is crazy, and it's always a blessing to get to be with him. :)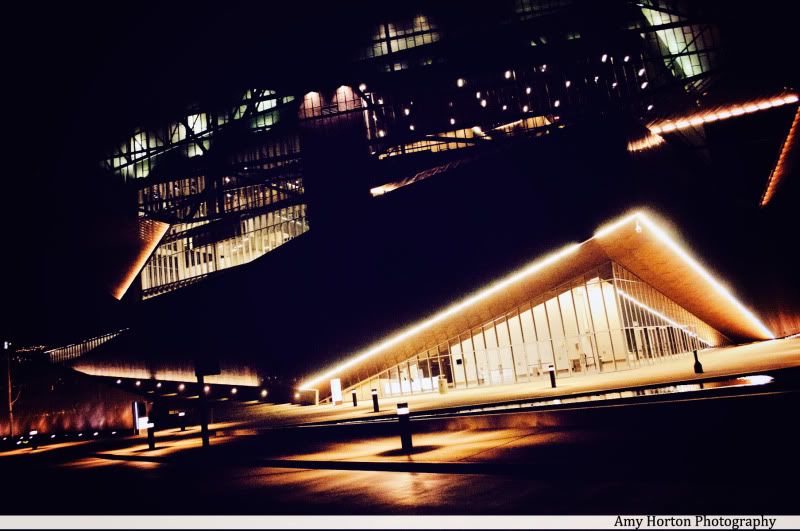 This is a photo of the new Irving Convention Center. If you have ever been there to see this place, it is amazing. Also, the fabulous water feature in the front was done by the company my husband works for,
InControl Water Systems
.
Fabulous company!
This post makes me realize that I need to do more photography at night. I can think of a million things to photograph in our area!