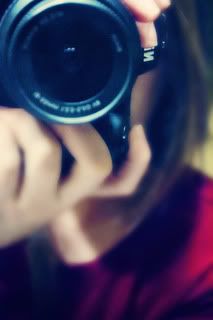 Finding my passion for photography has been an amazing journey, thus far. After the birth of my children, I felt a little lost. I was a mom, and a wife, but otherwise felt that I didn't have a well rounded set of interests. I started small by taking classes at a community college and shadowing a photographer at his weddings. I really enjoyed being in the middle of all the action and the reveled in the anticipation of seeing my work reflected back at me through their reactions to it.
I am a very introverted person, but when I get behind my camera that seems to all slip away. I become confident, and have a joy, and a sense of "yes, this is right". I feel like I have found my place.
It took me a while to find the right style for my photography, and I believe I am coming into my own, thanks to my husband and friends who keep pushing me forward when my confidence starts to fail me. I stay awake the night before a session or wedding just so excited and eager to be there. I get butterflies every time I show my clients their proofs. I really do. I have been blessed beyond words to be able to love a job this much.
I love being a photographer.